A View to Your World
Does your home need a makeover? New windows and doors not only are your view to the world, they personify your home. What better way to dress up and increase the value of your home than with new windows to meet any style you desire. Modern windows come in unlimited styles, materials, frames, shapes, sizes, glass, and grid patterns. If you can dream it, we can install it.
Comfort
On a cold winter day, do you ever feel the cold air and wind sneaking into your home? Or on a hot summer day, do you ever wonder why your air conditioner can't keep out the heat? Old windows are a major cause of energy loss. New windows can remedy those drafts and make you comfortable. In fact, high efficient windows, doors and skylights can help reduce your heating and cooling bills up to 25% by reducing heat transfer. You should consider replacing your windows if your home has single-pane windows (as half of U.S. homes do), dual-pane windows with moisture, or windows older than 15 years.

Modern Technology
If you have older windows, you might be surprised how much window technology has improved. New frame materials and glass coatings have combined to make modern dual pane windows nothing like their predecessors. Today's windows have special coatings built into the glass that greatly reduces heat gain and heat loss: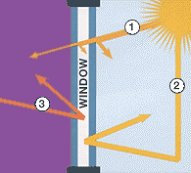 1. Special glass allows most natural light to enter freely but absorbs a significant portion of short-wave heat energy.

2. In the summer, long-wave heat energy radiating from objects is reflected back outside, lowering cooling costs.

3. In winter, internal long wave heat energy is reflected back inside, lowering heating costs.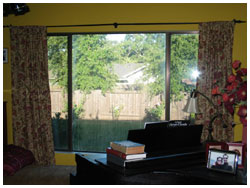 Before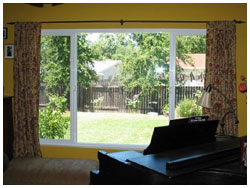 After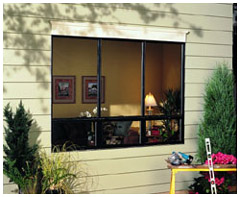 Before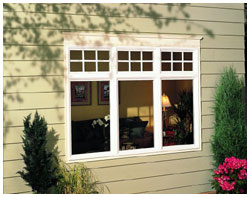 After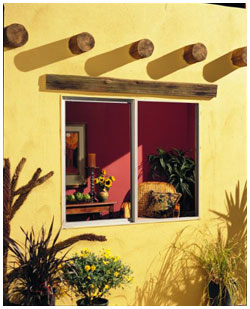 Before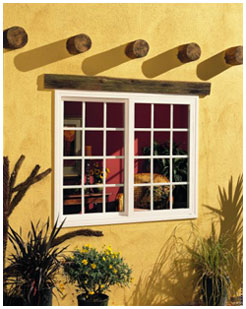 After